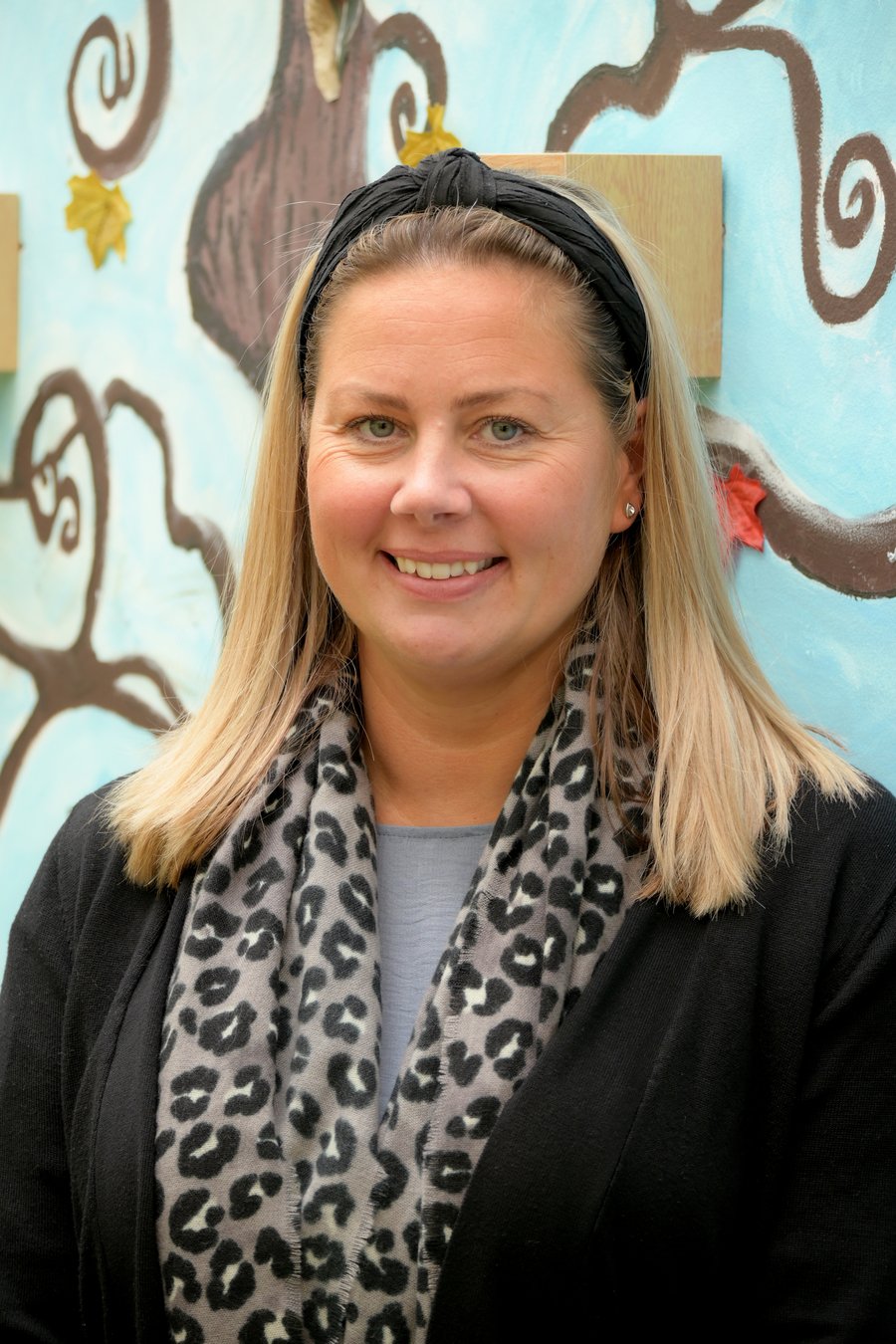 A bit about me: I am new to Walderslade primary school moving across this year from the Rivermead Trusts partner school Hoo St Werburgh, where I was based for 7 years as a HLTA. During this time, I completed my BA HONS degree in Childhood Studies and Special Educational Needs, gaining a 2:1. This fuelled my enthusiasm for teaching and I embarked on my teaching journey. I feel privileged to be apart of the Walderslade Primary School team for a new adventure.
I have a A level in Art and design so I like to be creative, especially when decorating the classroom. I love to make it fun, visual and welcoming for the children. I am very family oriented and love spending time with my family. I have two teenager sons, one follows my creative flare and the other is sporty. I love animals, so we have a few pets; a tortoise, a leopard gecko and a dog called Hugo. We love adventuring on walks in the countryside with our dog.
Favourite food: I love spicy food. My favourite is Indian cuisine. I do however have a sweet tooth for chocolate, ice cream and Belgium buns.
Hobbies: I love travelling and going on family holidays abroad and I was lucky enough to get married on the beach in Jamaica. I love spending time with my children, playing family board games, socialising with friends and family and finding new places to explore and walk my dog. One of my favourite pastimes is chilling on the sofa watching Netflix.
Mrs Tyson (Teaching Assistant)
A bit about me: I joined Walderslade Primary in 2003 and have worked in virtually every year group during my time here! I've always enjoyed working here because it is such a friendly, welcoming and happy school. Personally, my family are extremely important to me and have had lots of adventurous times with them all. With my husband, we have been very adventurous parachuting, abseiling, zip lining, parasailing and taking flight to the skies in a microlight. Unfortunately, those days are over!
Favourite food: I love any Italian food and wine. I do enjoy a glass of prosecco! My ultimate favourite meal is seabass.
Hobbies: I think that it is very well known across the whole school community that I have a passion for art, along with gardening, both of which I find extremely therapeutic. I really enjoy getting out in the countryside and taking in the beautiful scenery.