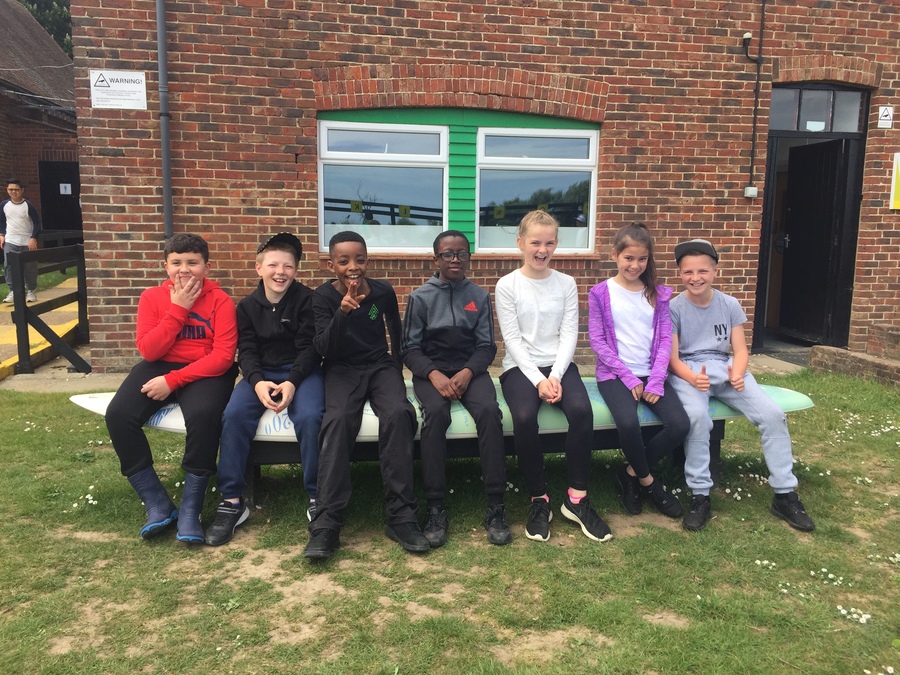 Isle of Wight Trip 2017
rowla089 on: Isle of Wight Trip 2017
We felt very relieved this morning as we stepped outside and saw that the rain had finally stopped!
After breakfast, we set off and got started on the day's activities which included aeroball, archery and laser zone. In the afternoon, the whole class joined together for 'Bushcraft' where we were challenged to make a shelter in the woods. Our skills from forest school were very useful!
Everyone was extra excited today because they were finally able to take part in the activity they had been most looking forward to- spending their pocket money in the souvenir/sweet shop. At 5 pm, we all headed down towards the famous Kingswood Boutique to browse the shelves stocked with sugary snacks and every possible stationery item (printed with a Kingswood stamp). After spending all of our money, we settled in the food hall for a delicious evening meal of either BBQ chicken or curry.
Our evening entertainment tonight was 'Scapheap Challenge.' A very creative Oak Class came up with a range of designs for the recycled cardboard including: a dancing robot, hoverboard and a portable toilet.
Once we returned to our accommodation, room inspection was carried out. The points had been very close across the week so far and everyone was starting to get a bit more creative to earn more points. Even offering sweets to the teachers for extra room points.
We've had a fantastic day again today and although we're a little sad it's the last night here, we are also looking forward to our final day of adventures!
---